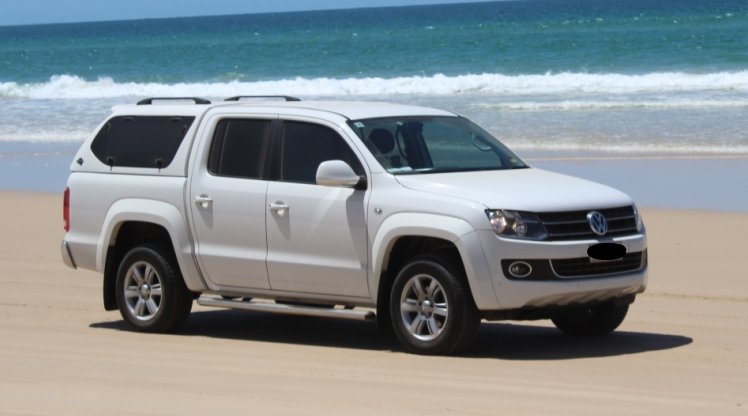 Getting to Know the Amarok
The word "Amarok" meaning "wolf" in Inuit, is a relatively new breed of utes, revealed to the public on June 2009 by Volkswagen Commercial Vehicles. Also referred to as Volkswagen Robust Pick-Up, the Amarok is a light commercial truck that comes in various variations: 2-door single cab and 4-door double cab, can be either rear-wheel drive or 4motion four-wheel drive, powertrain consists of Turbocharged Fuel Stratified Injection (FSI) petrol or Turbocharged Direct Diesel Injection (TDI) engines and having either manual or automatic transmission.
Specification of an Amarok
Since its launch in Australia in February 2011 as only a dual cab with a manual engine transmission, this vehicle brand has achieved sales success 18 months later. And this is after Volkswagen Australia launched a single cab, automatic transmission version of the truck. Although it is the first German-branded, Argentinian-built vehicle to be marketed in Australia, Amarok is no doubt a responsive piece of engineering that can only be afforded by the brave and the bold. Though there are some exceptions, the Amarok range of Volkswagens are Euro5-compliant (like all late-model European vehicles) which could only mean one thing – the truck has a DPF fitted in its engine exhaust system. The most powerful of the Amarok range, Volkswagen Amarok TD142O 4MOTION, features a 2.0-litre, four-cylinder biturbo-diesel that delivers 420Nm of torque at 1750rpm and a net power output of 132kW at 4000rpm. Well, between me and you, this might mean a lot of sure-footed on-road handling but the game changes when particulate matter starts to accumulate in the engine exhaust system.
Something You Need To Know about Volkswagen Amarok DPF
In fact, except for the 2011 2.0 TSI Amarok engine specification, all other Amarok engine models have come out of the factories fitted with a DPF system. This means that an Amarok model you currently own has a higher chance of having a DPF fitted in it and this spoils all the fun. The Volkswagen Amarok DPF (similar to all other DPF systems) tends to lower torque and power output of the vehicle. Now, we all know that torque is very important when it comes to engine performance but additionally, a decrease in torque means that the vehicle turns into a fuel-guzzler (not including the direct fuel injection that will normally occur during active regeneration!). Even more depressing is the fact that high revs will do little in increasing the engine's performance. Such DPF issues will all culminate into its lessor customer satisfaction and servicing costs which WILL cost you dealer when the DPF packs it in.  Also noteworthy is the fact that replacing a tired DPF does not mean the end of the problem as its not a one-time affair.  Replacing the DPF with a new factory unit (valued at around $4000 for the part alone) means that they'll get you again next time your DPF-fitted vehicle fails in that department.
While the Volkswagen Amarok is a standout from an automotive standpoint (I personally like them), the DPF system destroys the precision, quality and style of this refined beauty since it is an issue that could land you into real trouble especially if the DPF regen fails at the back of Bourke and the vehicle's ECU decides the best thing is to go into limp mode.  I've seen and heard of it many times.