MAZDA 3 2.2D 2009+ DPF and COUNTER Reset Cheat Sheet
The following procedure describes how to conduct DPF and Counter Reset on a 2.2 Mazda 3 without the dealer diagnostic tool.
Procedure
IMPORTANT:  Make sure the engine is warmed up completely.
1. Within the engine bay locate the fuse box and remove the fuse box cover (see pic below) or the Alternate Pic below)
2. Switch on Ignition
3. Locate the Connector shown in the picture below.
4. Connect the terminal in the red (see pic below) to earth (Chassis or battery negative) via an earthing strap.
5. Turn on the vehicle's ignition. (Engine OFF)
6. Press the accelerator to the floor and release 5 times.
7. Glow plug warning lamp will flash 5 times when reset is complete, if not got to step 2 again and repeat till the Glow Plug illuminates 5 times.
8. Remove the Earth strap.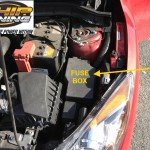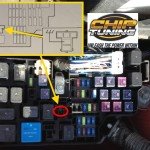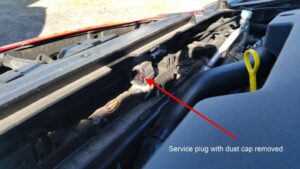 OIL PICK UP
Tip: Clean the oil pick up in the sump before it kills your engine.
The pic below shows what can happen when the engine oil gets polluted with diesel when repeated DPF regen cycles have occurred over a long period of time.
It can also happen if you use the wrong engine oil.
Check and clean it every 80 – 100 thousand kilometers.
If the oil pick up is blocked it will starve the engine of lubrication and destroy your engine.

This is a nice new one.