DPF Regeneration Switch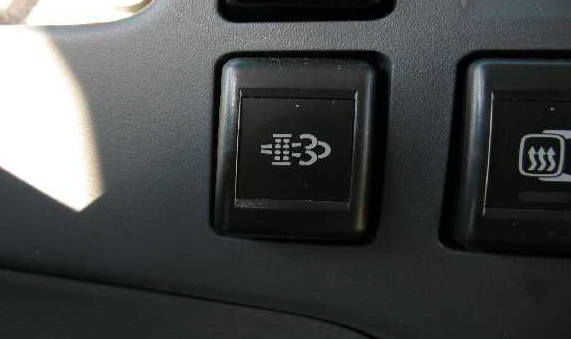 DPF Regeneration Lamps

Automatic Regeneration
Green DPF Lamp:
This Lamp Indicates the DPF is Actively Regenerating.
The Green Lamp will Illuminate Whenever the Vehicle is in "Automatic Regeneration Mode"
Vehicle should be operated normally
Note: This process is performed approximately every 300 kilometers

Amber/Orange or Red DPF Lamp:
(One indicator with two possible colors)
When this Lamp is Amber/Orange the DPF Filter is Dirty. Filter Regeneration is Necessary at this Time. When Driving Continues Without Regeneration, this DPF Lamp will Change from Amber/Orange to RED. Continuing to Drive the Vehicle with the Red Lamp Illuminated will Cause the Truck to go into Reduced Power ("Limp Home Mode").
Note: An audible chime will sound whenever the Amber/Orange or Red DPF lamp illuminates. If no action is taken, the chime will continue to sound periodically to advise the driver.

Green DPF Lamp will Illuminate Along with the
Amber/Orange or Red Lamp to Indicate When the Regeneration Process is Occurring
Amber/Orange or Red DPF Lamp: (One indicator with two possible colors)
When the Amber/Red Lamp Illuminates, Driver Interaction Is Required for 1 of 2 Options
Option 1: Running
– Drive vehicle normally above 50 km/h until the green regeneration lamp illuminates along with the Amber/Orange or Red Lamp. When regeneration is completed, both lamps will turn off.
Option 2: Switched
– Set the parking brake, engine running and transmission in Park or Neutral Position
colors)
– Green DPF lamp turns on along with the Amber/Orange or
– Press DPF switch Red Lamp.
– Engine RPM increases and the exhaust brake is activated for about 20 minutes
– Regeneration is completed when both lamps turn off and the idle RPM returns to normal.
– If Switched regeneration is interrupted, the DPF switch must be pressed to restart process
If you want to learn more about DPF here is A Good DPF Explaination