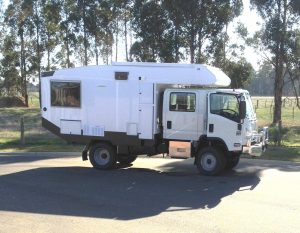 Thanks for contacting Chip Tuning for your ECU reprogramming.
To send your ECU to us:
Simply do the following
Remove the following sensors and record the codes and the description of the codes please.

3x DPF EGT sensors
1x DPF Pressure sensor
1x AdBlue (DEF) (SCR) Module
1x AdBlue (DEF) (SCR) Injector
1x AdBlue (DEF) (SCR) Reservoir Level Sensor
1x NOx Sensor
1x EGR Plug
Record them on the sheet you are sending over to us with the ECU and then you can leave them off and leave them off.

Send via your preferred Freight Forwarder (Platinum Post in Australia) to our address which is also found on the link above.

You can leave all these sensors plugged in except for the EGR Plug.
If you have requested the DPF reprogramming, before the ECU is returned to you, please knock out the DPF from the truck's exhaust before reinstalling the reprogrammed ECU.
Once the ECU has been returned to you please do the following:
USE A HIGH END AUTOMOTIVE SCAN TOOL LIKE G-SCAN TO COMPLETE A "DPD STATUS RESET".
THIS FUNCTION IS FOUND UNDER "SPECIAL FUNCTIONS" OF THE DIAGNOSTIC SCAN TOOL.
SEE EXAMPLE BELOW