Vehicle ECU Remapping is the process to access the vehicles ECU or 'brain' with a laptop PC, either through the vehicles diagnostic socket (OBDII Port) or directly onto the ECU with the ECU out of the car and on the work bench.  We read the current engine management file/ program and with this file we then customise whatever the customer desires, be a performance tune, turning off systems such as DPF and EGR and the Speed Limiter etc (ie DPF OFF, EGR OFF and SPEED LIMITER OFF).  We flash the new customised file into the ECU and your done. You have then the opportunity to experience the amazing results from the first test drive.
FAQ.
1. Is It Safe For Your Vehicle?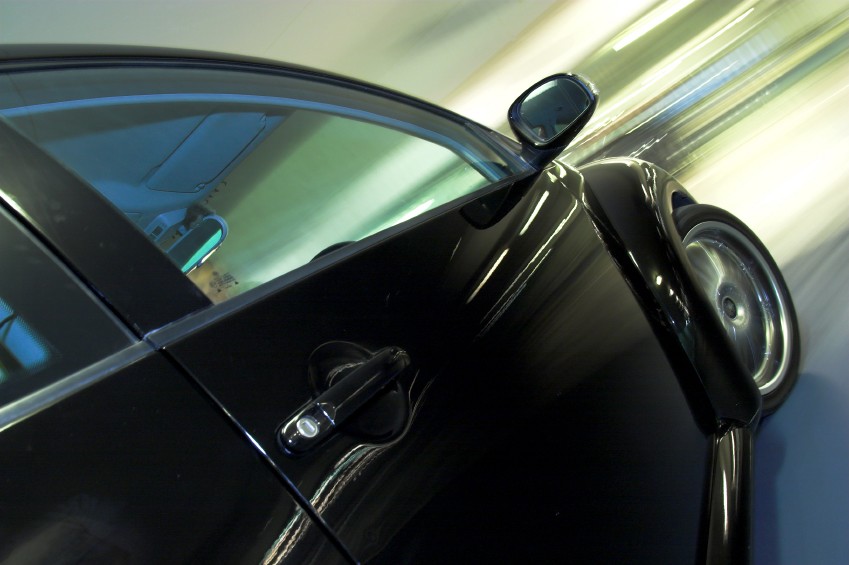 Our Chip Tuning re-mapping process enhances and optimises the power of the engine within safe limits, not beyond them. Extra power will also result in fewer gear changes. Manufacturers have to build in a tolerance for the parts in the engine, to manage the effect of wear and tear, production variations, and to ensure their warranty claims during their warranty period normally 3 years, are kept to a minimum.
Most race and rally engines are pushed for every last bhp, and thus they more common to fail, whilst normal car/van/lorry engines are limited back, well away from probability failures. Each individual engine and customer requirements are different as to how much performance tuning is needed in a remap, but a good remap from a quality tuner will never get close the limits of the engine.  In fact, we guarantee it!
You will see that the top companies within the market place have all develop vehicle improvements to similar outputs. Beware of tuners who claim significantly more, it's either lies hoping that the average customer wouldn't be able to tell the difference, or the engine is being pushed too hard and will quickly become too hot and unreliable.
2. Why Don't The Manufacturers Do It?
Manufacturers generally sell one vehicle that covers various markets, with different tax and emissions regulations; different climates with extremes of heat, cold, humidity; different fuel quantities; different operating altitudes, etc. A manufacturer has to take all of these factors into consideration and make substantial compromises in the vehicles operation.
Sales and marketing also have a big affect on the way an engine is mapped. If you look the in manufacturer brochure at the engine specs, the torque graph will rise, then flatten out on a straight line, and then drop off. This obviously isn't how an engine breathes, and it's the request of sales and marketing to produce this flat lining of the torque. Why? Well it's about having better torque figures than the competition and about local market taxation or emission laws.  Also, when manufacturers spend millions of dollars designing an engine they need it to be current from many years.  They make then each subsequent model with a small power increase so as to push sales a little better.  The de-rating of the power output then serves to keep that engine current for longer.  This capitalises their investment dollar.
3. What Warranty Do You Give?
Every Chip Tuning remap is guaranteed to ensure your complete satisfaction with our renowned customer service provided right throughout the upgrade process.
We offer a lifetime warranty against software faults and we even keep your original file in case it is ever needed. If re-installation of this file is necessary, we will re-install it free of charge. A professionally remap engine will not cause technical faults with a well serviced and maintained engine.
In the extremely unlikely event of a problem we will 100% stand by the quality of our product, should any fault be assessed to have been caused by the upgrade.  We have 10 million dollars public liability insurance in place for total peace of mind.
4. Please explain what remapping is?
If you want to tune your diesel vehicle and still keep the vehicles safety and durability functions for the engine/transmission/ESP intact, the only way to tune a diesel vehicle is to make changes in the existing control system of the engine.
That is exactly what we offer with a Chip Tuning remap. Our tuning process has total control over all parameters at any moment, and we don't disturb the safety functions of the car, by deceiving the system.
Apart from an obvious power, torque and fuel economy benefits you get the following advantages with a vehicle ecu remapping:
The Chip Tuning Remap is installed over two visits where in the first session we pull the file off the factory ECU, normally without lifting the bonnet, this file is worked on over night where we have no distractions and then the file is re-written the next day.  You can come to us or we can come to you within the Sydney Metro area.  Talk to us about re-mapping if you are out of the area.
Nothing needs to be connected to the vehicle after tuning to get the benefits.
No loose boxes and wiring in the engine compartment.
Torque comes soft and smooth and strong.
Torque can be adjusted/limited on lower gears (to avoid damage on the transmission)
Boost pressure and air flow is optimised.
Lag is reduced to almost zero.
Accelleration is optimised.
The original settings can be reinstalled if required.
On board computer shows correct fuel consumption.
Anti skid program (ESP) function is fully retained.
Torque reduction when shifting gear (for comfort and durability) is retained.
Regeneration (emptying) of diesel particle filter (DPF) is retained or deleted as requested.
Correct calculation of exhaust temperature is maintained.
Correct calculation of service interval is maintained.
The diagnostic system is retained.
No change is NOx, HC, CO, CO2, or soot emissions when compared with original if ever you need to have the vehicle tested.
DPF OFF. (cancelling and removal of the DPF System)
EGR OFF (cancelling and removal of the EGR System)
Speed Limiter OFF (cancelling and removal of the Factory Speed Limiter)
5. Do you offer a trial period?
We are very confident that your Chip Tuning remap will both improve your driving experience and save you substantially on fuel. But, don't take our word for it, try the upgrade for 7 days and if you are not delighted with the results we will take it off and give you a full refund.
6. What about insurance?
We advise that it is your responsibility to inform your insurance Company of any modification to your vehicle. We are finding that more and more insurance companies do not penalise their customers for using this fuel saving service.  Other than this, the remapping will not be noticed to any insurance assessor or motor vehicle dealer as we use YOUR OWN FILE VERSION.
7. Do you keep a copy of the original factory file?
Yes.  It is kept in secure on our servers, archival storage and can even email you a copy so you have it.  Should you ever require your vehicle to put back to original we can do it simply.
8. Does it affect the manufacturers warranty?
The remap is invisible to manufacturer's diagnostic equipment. This is why people trust Chip Tuning.  Even when we do DPF delete editing the factory scanners will still work and make the DPF Forced Regen Feature operate as normally … something other tuners DO NOT DO.  With our tunes, the Dealer will never know the file has been modified … unless of course they drive the vehicle  😉
Additionally many forward thinking manufacturers turn a blind eye to a quality remapping service, knowing that a properly enhanced vehicle can only ever benefit them.
9. How does the remap improve the vehicle?
A full Chip Tuning engine remap alters the fuel, boost and torque characteristics of the engine. We typically tune: Fuel maps, Turbo Pressure, Turbo Pressure Temp, Injectors, Injection on part throttle .  We can customise Torque Limiters, DPF function, EGR Function and Speed Limiters.
A Chip Tuning remap offers a fully controllable change to the engine characteristics, whilst still operating with full engine feedback control and within all the preset engine sensor limits.
Most people would normally come to us when their DPF fails or the are sick and tired of the DPF light making them head back to the dealer.  With re-mapping we can totally eliminate the DPF System at the ECU and provide a DPF removal of the actual DPF which is situated in the exhaust.
10. What do diesel add-on tuning boxes do?
Whilst we do sell Tune Boxes (also known as piggy back ECUs) for most diesel vehicles, this re-map service allows us to tune petrol and diesel vehicles.
Tune Boxes differ from how a remap works. A tuning box relies on the principal of more diesel fuel = more diesel power. That theory is correct and boxes do increase power, but they can't control the amount of black smoke (maximum permissible visible smoke limit) coming out the exhaust.  Our tune boxes adjust fuel and turbo pressure therefore giving better control over other brands however no tune box can adjust the factory ECU in the same way a re-map can. NONE.
Too much smoke is undesirable, both environmentally and visually. More importantly, the black smoke is un-burnt diesel fuel which means increased EGTs. The results are raised emissions, a higher thermal load on the engine (i.e. exhaust temperature) and frequently defects such as "bucking" are often the result. It should be clear what this means for your engine."
In a modern engine there are complex engine control systems that cooperate with each other to make everything work perfectly. A diesel box manipulates some signals in order to either increase the injection time or fuel pressure. Unfortunately this manipulation is done entirely without the engine control system's knowledge. This means that a diesel box tricks the engine control system of the vehicle and the consequence is that a large amount of values and control data will be incorrect, resulting in:
The on board trip computer shows improved fuel consumption, but the real amount left in the tank is less, as fuel is being injected without any of the sensors detecting the additional amount entering the cylinder.
The anti skid program (ESP) is disturbed because of incorrect torque value.
No loose boxes and wiring in the engine compartment.
The automatic gearboxes get incorrect torque values and gear changes can be affected.
Torque reduction when shifting gear (for comfort and durability) is not retained.
The DPF Diesel Particle Filter will not be able to deal with increased soot.
The calculation of exhaust temperature can be disturbed.
The calculation of service interval can be disturbed.
The diagnostic system may be disturbed.
If you have any further questions, please feel free to drop us a question at sales@chiptuning.com.au or call 02 8090 1881