Description
New for the RAM Cummins 6.7L
Many Australian customers have been waiting for support on newer Cummins, and now it's here!
– Bully Dog Performance Tuner designed and tuned for Australian and NZ released vehicles –
The Bully Dog Tuner with preloaded Custom tunes are now available for Australian 2018 – 2021 Dodge RAM 2500 and RAM 3500 6.7L Cummins®.
Performance gains for these Tuners show increases of
+55 HP and +103 TQ
The BDX range now covers Cummins right up until 2021 models.
BDX PERFORMANCE PROGRAMMER
The BDX hand-held performance tuner gives drivers the power they need, whether tackling tough terrain, pulling a heavy payload, or maximizing fuel economy on the highway. Its sleek design, full-color display, and customizable gauges help track and adjust powertrain performance to deliver more horsepower and torque when it's needed most. Cloud-based tune delivery over built-in WiFi means that the BDX will always be running the latest tuning, enabling you to stay one step ahead of the pack.
PERFORMANCE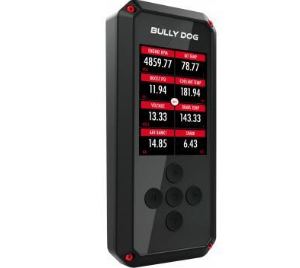 Preloaded, street-tested, dyno-proven tunes boost horsepower, torque, and throttle response.
UPDATER
This app lets you update your device's Firmware, Tune Revision or to load Custom Tunes onto your device.
LIVELINK
This app is used to view, data log, record & playback your vehicle's PCM data on a laptop computer.
NB: FEATURES VARY FOR EACH VEHICLE AND ARE NOT ALWAYS AVAILABLE ON ALL VEHICLES
NB: These Performance Modules will not modify or delete vehicle emissions. Tunes that are preloaded in our devices have gone through hours of testing to ensure the safety of the drivers and the environment overall. Custom tuners are required to follow the guidelines of the Clean Air Act as they develop their own tunes for our devices.