Description
Ford PX1, PX2, PX3 Ranger and Mazda BT50 3.2ltr Turbo Upgrade
It's a known fact, the Ford / Mazda 3.2ltr engine is known to suffer from turbo failure even on stock vehicles.  We normally see this when the vehicle is under high load i.e when towing boats and caravans etc.
For those that want a stronger, more aggressive and ultimately more reliable turbo charger on their Ford / Mazda 3.2Ltr we have a new highly modified Garrett GTX22 bolt on turbo for you.  No modifications necessary.
Our customised upgraded turbo with high flow billet GTX2 Compressor Wheel and 360 Deg Hi Spec Thrust Bearing flows 30% more air (and cooler air) than the factory setup.
The upgraded turbo is a direct replacement to the factory item.  A direct bolt up with all gaskets and seals included.  All parts supplied.
To give you some basic specs between the factory and our highly customised turbo:
The standard Ford / Mazda factory turbo is a Garrett GT20 with a standard 9 bladed compressor wheel, 38mm diffuser with 270 deg thrust bearing that has poor lubrication at the stock 19psi boost levels.

Our new Hi Spec GTX22 features a highly modified billet 11 blade GTX compressor wheel for much better flow volume of cooler air, a 44mm diffuser, again for much better flow, a hi spec 360 degree thrust bearing for much better oil circulation / lubrication, and a cropped exhaust wheel.
This upgraded Turbo will bring on power 20% earlier than the standard turbo but with also much more volume throughout the rev range for a 10 – 15% torque increase without remapping tune with cooler Exhaust Gas Temperatures.
With our remapped tunes you will safely see 40 – 50% more torque.
NB: This turbo will also fit all PX1, Px2 non DPF equipped Ford / Mazda 3.2 vehicles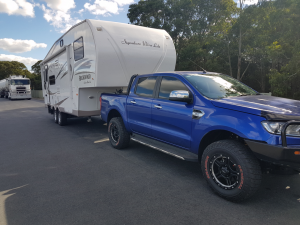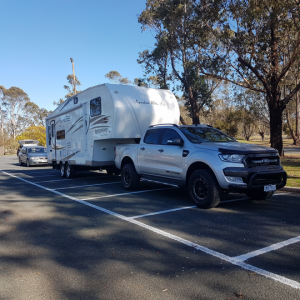 These turbos are very popular.  Please allow up to 2 days to ship
NB: the wheel colour may change.  Specifications of the Garret wheel will not.