Description
The module suits 1KD 3.0ltr HILUX (2006 – 2015) and
120 SERIES PRADO 2006 – 2009.
The Chip Tuning EGR OFF MODULE electronically mimics a healthy signal from the EGR.  The factory Engine Management Computer is then kept happy and does not bring up an Engine Check Light.  The EGR is now totally offline as it has been completely unplugged.
We had a great win R and D has finished.  Power increase, better fuel economy and less black smoke over the stock vehicle is being reported by our customers and testers.  That's what we expected to be honest.
The Module is a complete Plug n Play unit (No cutting of wires or soldering) and will never bring up any engine check lights.
TUNING:
No tuning or calibration required nor is there any need for EGR Blanking Plates.
Fitting:
The Module comes with step-by-step install guide and is very easy to install.
Fitting time: 10 mins.
Click the link below to view the online install guide:
Download instructions
At Checkout you will be asked what model your vehicle is. We will use your vehicle details to program one to suit your vehicle.
On Special this month $180.00
Warranty:
Full 12 month's 
NOTE: for Hilux vehicles 2005 to mid 2006 that does not have an EGR Cooler or EGR position sensor on the engine this module will not suit!!!!!
To if you are not sure what EGR configuration you have,  confirm your engine type please by checking if you have these on your engine refer to picture below: if you DO NOT have either of these EGR componnents then our module will not work on your 1KD.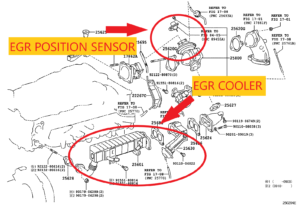 Frequently Asked Questions:
1. QUESTION: I get some soot occasionally visible at night in the lights of cars behind me going uphills and have been told this is because the EGR is not shutting quick enough.  Is this correct in your opinion.
ANSWER: Yes, this indeed can be attributed to the EGR.
2. QUESTION: Does your suggested unit totally eliminate exhaust gases going back into the inlet manifold?
ANSWER: Yes.
3. QUESTION:  Does the EGR Module affect fuel maps in any way?
ANSWER: No.  Fuel Maps are not touched.
4. QUESTION: Is this the same type of unit as seen on another website called "M* Mapper or similar"?
ANSWER: No, it is completely different to that and any other resistor style unit sold on the market.  To be frank those do not work as advertised.  Ours does!
ASSURANCE
We can say with 100% assurance that other product(s) seen for sale on other websites do not work on Toyota engines.
For over 7 years we have been providing a similar product to M* Mapper  on other vehicles   and yes they work on those other vehicle if done correctly. 
Here at Chip Tuning we also designed those resistor type units (like the competitors) though with a known, fixed values (see attached) many years ago and found they did not work for Toyota.  So it was back to the drawing board for Toyota EGR Off Modules but now we have done it! 
We sell many resistor types units for other cars and they are simpler and therefore cheaper of course.  However,the Toyota type EGR will not work with this … Period.   We have been there, done that. ?
In fact, if you monitor the EGR Flow when using the competitor's system you will see what we saw many years ago.  It doesn't work.
The Toyota EGR System does not reply on air temps at the MAF as many other vehicles do.   The Toyota System has a very convoluted EGR with different sensors and an EGR cooler bypass (see attached) that understands EGR flow.  See images below: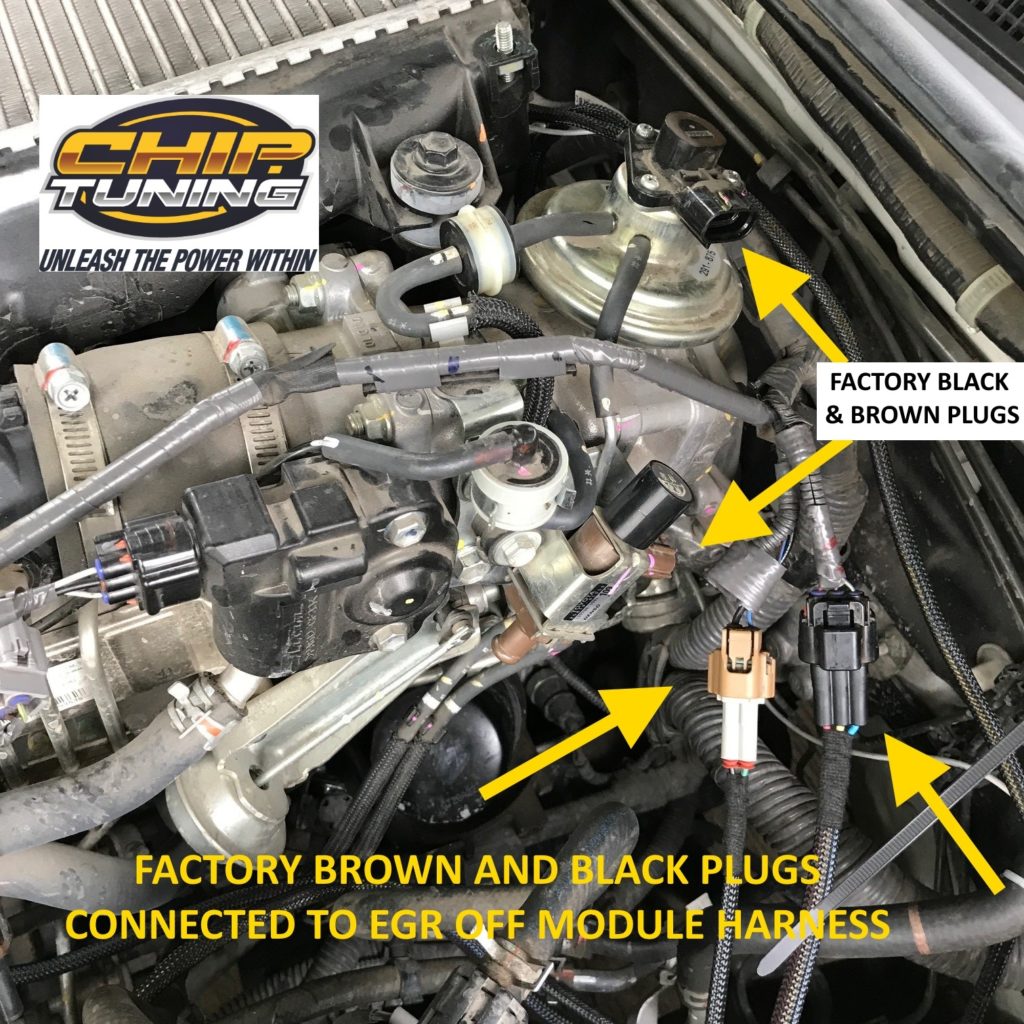 We needed another method.  The only way we could see that would stop EGR flow and NOT bring up engine check codes was to develop a control module that incorporated a small but fast CPU (processor) that mimics the multi variable values the Toyota ECU is constantly looking for.  In supplying these values we were able to totally disconnect the EGR System from the engine intake so that it is completely eliminated.
The product we have designed and manufactured is unique, and is 100% guaranteed to work.
TESTIMONIAL:
Hi Chip Tuning,
I have fitted module.  Most pleased! Turbo lag reduced and modest performance gain [seat of pants dyno], all as stated in the product description.
Cheers Nick