Tesla Auto Trunk & Frunk Tuning
Tesla Auto Trunk and Frunk create a system where 100% control is in your hands. Both the trunk and frunk can both be opened and closed through a number of different control methods. When people want to get the best from their Tesla,  they turn to Chip Tuning.  No matter if you are down the street or the other side of the world, we have a solution for you.
The Tesla Model 3 bonnet and boot is the go-to place for storing small and large items, and the Tesla App is great for opening the trunk remotely. However, when the lids open, they open just a crack. If your hands are full, you know the trouble that awaits you to manually lift up the lids. The solution is here.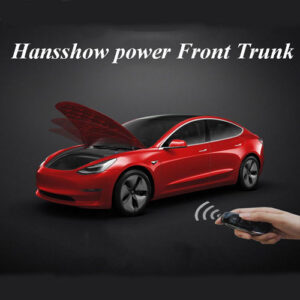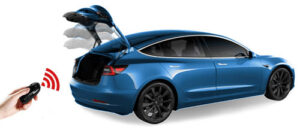 Function
Our Trunk Lift replaces the existing Model 3 OEM trunk and frunk lift supports with upgraded struts that automatically cause the Tesla trunk and frunk to open fully electronically when you use your App or by the main Tesla Screen controls. Just place your items in your boot, close the hatch and you're on your way. There are also buttons inside the trunk and frunk that, when depressed will close the lids automatically.
Fitment
The fitment for either the hatch takes approximately 3 hours to complete.
The Trunk Lift is an integrated solution that includes three components:
(1) an upgraded pneumatic strut for greater lifting power,
(2) a special spring that provides the vertical force required to initiate upward trunk movement, and
(3) a small stainless-steel washer that ensure smooth, rattle free movement.
All three components come pre-assembled with the Trunk Lift.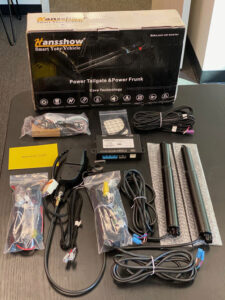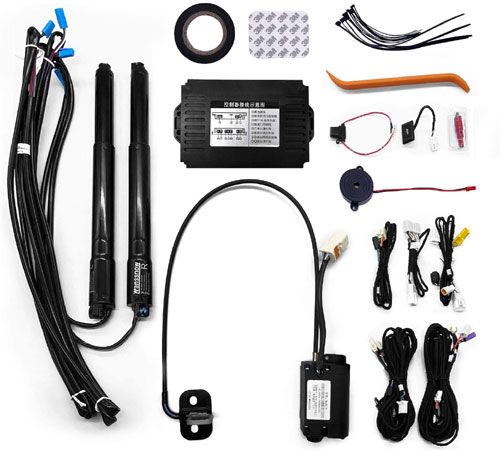 What's Included
Our Tesla unit includes: 
dashboard touch screen operation (latest version Exclusive)
smartphone/smartwatch (official Tesla App/Siri assistant)
foot sensor (optional)
buttons to open front and back hatches
It has the best features for a family vehicle:
soft closing effect (latest version Exclusive)
exceptionally accurate system with CANBUS plug (Boot latest version Exclusive, quicker and more accurate response to control, prevent false trigger of kick sensor in unlock state when the car in low speed.)
screen button icon able to indicate the tailgate state, stable means closed state and flashing means opened state (Boot latest version Exclusive)
DIY design and non-destructive installation, as all connectors are plug-in type and fitting to OEM connectors
anti-pinch function, safer for the children when they are using the trunk
anti-theft with prompt function when Boot and Bonnet are not closed
Possesses an advanced quality testing, equipment and build materials.
With the intelligent system, all the features can be programmed to your preference.
5 levels adjustable speed
adjustable closing force
adjustable height and memory function
Installation complexity scores a 4 out of 5 so it's not for the faint hearted but very much worth the effort.  If you prefer we do the install for you, we can help there too.