SOME OF OUR CUSTOMERS WANT YOU TO KNOW HOW MUCH THEY LOVE US
From time to time our customers like to let us know about the work we did on their car, and how much they love it.  Sometimes they are so happy they want to tell everyone on the internet about it by writing a testimonial.  Here are some of these testimonials just for you.
2010 Subaru Outback
Hi Robert
This is Frank with the 2010 Subaru Outback and i came to see you from Melbourne last week.
The car is performing extremely well. I can definitely feel the extra power and its even more enjoyable to drive now………….. I can keep up with the traffic. I am talking here about a car with 210,000 kilometers on it. Thanks again for a job well done.
Frank B
2010 Subaru Outback
Chip Tuning
D22 Navara
Chip Tuning Thanks for the install on Saturday of the Chip, EGT Controller and the Boost Controller for my D22 Navara. It now drives better and from between 2,000 and 3000 rpm it has the torque and power instantly. Ill keep an eye on the mileage and let you know! Hopefully in the coming weeks i will source some prices for the exhaust too. ? Cheers,
Chris, Penrith
D22 Navara
Chip, EGT Controller and the Boost Controller
Pajero Remap
Pajero Remap, Well i filled the car up in Windsor and drove (hammered) up the Putty to Singleton. Fuel gauge stills says full! Very decent noticeable increase in power as well. All in all very happy. Thanks Chip Tuning And thanks for hooking up those extra parts i picked up at trade price. Regards
James, NSW
Pajero
Remap
Hi Chip Tuning, many thanks.
Hi Chip Tuning, many thanks.
The ECU arrived today, 19/7/17. Promptly installed it and the engine fired straight up. A host of warning lights on the dash to deal with though as you mentioned, we have a G scanner at work so this wont be drama at all.
Looking forward to trouble free motoring and and the promised power increase with the tune and DPF delete pipe.Can't thank you enough for your prompt and professional approach to remedy my issues.
Working for a Toyota dealer up here in Queensland we have seen our fair share of DPF issues. I will be sure to send people that are dissatisfied with the genuine resolve in your direction.
Kind Regards
(For off-road use only of course)
Matt S
Toyota
ECU
They do it right.
These guys ABSOLUTELY know how to get more from your vehicle. My Ford Ranger has heaps more power and throttle response. If you are looking to free up and get a lot more power for your vehicle, go see these guys. They do it right.
Luke Simon
Ford Ranger
Chip Tuning
The Mazda 3 is awesome
The Mazda 3 is awesome, Hi Chip Tuning The Mazda 3 is awesome. The re-map you did was brilliant. I can't thank you enough. You saved me over $4000 and the car has awesome power and economy. Its a completely different car! People that drive the car can't believe its a diesel. I have just recommended a friend with a Volvo to come and see you as she has the same issue. Thanks Shane B NSW,
Shane B
Mazda 3
Chip Tuning, Remap
Running GREAT!
Thanks Chip Tuning,I have de-carbed the Subaru Foresters inlet manifold and throttle body with excellent results.Cleaned out the intercooler ect…Running GREAT!Thanks for your advice … it was just a FILTHY throttle body and inlet manifold giving me that "flat" sensation and sluggishness down low.NOT NOW though. 🙂 Greg Sydney, Testimonials
Greg Sydney
Subaru Forester
de-carbed
E-Drive Throttle Controller fitted to a Hilux, Hi Chip Tuning, Just hooked up the E-Drive throttle controller to the Hilux and wow, what a difference! Fitting was very simple and instructions were easy to follow. Many thanks for your advice and excellent service. Will be in touch soon re the EGR stuff as well. Many thanks
Richard J
Hilux
E-Drive throttle controller
Punchy
I do a lot of Ks so I really do have a good feel for how my Tri goes but how I may explain it will be a bit different. So I have lived with the (EDITED – THE OTHER BRAND) since about the 18,000k mark and hated driving the car when I had to remove it for service reasons. So I am a fan, oooops, I mean was a fan . I got my Chip It package today and hurried home to open it up: 1 heavy black box, noticeably heavier than (THE OTHER BRAND and a fair bit of connectors – 1 for common rail, 1 for map sensor and 1 for power and earth. Basically, I have this pretty down pat because of the (THE OTHER BRAND) and had the Chip It Module installed in under 5 minutes, I spent more time coiling up the extra cable which I have no idea what to do with now than anything else. I have not installed the map sensor and am unsure if I ever will. Turned the car "on" and saw that I successfully had a red flashing light, awesome. I know I know, you think I am dawdling here, don't care, I am tired OK . So I started up the Tri and backed her out of the driveway, hmmmm, can't be. Did I push the accelerator a bit too much in angst? Hmmmmm. I backed around and pointed the Tri up the hill of my street and seen that the street was clear so I give the throttle a squirt just as I do every other day and "woofter", the Mickey Ts are individually picking rocks out of the tar like nothing else. This is wrong, I know it! So I stopped and tried this again, this thing absolutely leaps off the line, talk about push you back, is this torque or what? The Turbo has just leapt into life with no hesitation whatsoever. Before, if I wanted to get off the line this quick I would have to ride the brake and time it good, now I can't wait to get to the lights to test this thing out (Jeremy, James and Richard – "thou shall never drive slow" ). This is a bloody Auto mind ya. This ain't right! This is not suppose to be … and 265 tyres too. I had to drive into town on 60k to 80k roads this arvo. A few sets of lights on the way so a bit of stop/start. Well I laughed, and my son says to me as we are going to soccer practise "Dad, what you laughin' at?" I says "You know that this is the fastest Tri around" He goes: "Huh, whatever" and I go "feel this", I plants my foot and the thing just instantly leaps forward, revs hard and you feel the torque/power/turbo. I have no friggin' idea what's in this Diesel chip… just moves this Tri along like never before. Seriously, I had a Territory with 6spd box which flew before this, I sold it because I needed to slow down, it did not have the punch that this has got. I am sure it is the torque. It's like a 450 four stroke dirt bike compared to my revy 250cc. Everything "Sierra" has been saying about his Triton with the Chip It Module in his is true. Just one thing though, he does not want to come up against a 3.2 with Chip It! I can honestly say I think that even though I would've loved a manual again, now I don't because in a manual with this thing you would be changing gears too quickly. It suits the auto perfectly I reckon, the auto has changed characteristics, it is not sluggish anymore, the Tri just punches through the changes. What's is going on here? I have no idea, seriously either I have a faulty (THE OTHER BRAND) Chip or this is exactly what Chip It say it is, with no crap glossing over stuff. One thing I do need to do is sell my (EDITED) sticker as I think I am going to give the site a bad rep around Newcastle, or I might call it (EDITED) Hoon.com. I seriously wish I had some 0-100km times up my sleeve to compare to, because I reckon it will be "seconds" quicker. I also have no doubt that this thing will leave any Navara, Ranger, BT50 manual or auto for dead. I have no doubt about this. Diesels just aren't suppose to drive this way. I will report back on the "race" results as they come in. Economy wise, I have filled the tank up and will see what happens, my only problem is I will be secretly egging people on to see who I can bait for a drag. Hmmmm I think I might go and get one of those Transformer badges for the back now, ….. and a sticker that says, " sit down, shut up and hang on" . I am tired and excited at the same time, hence my rambling. I will calm down over the upcoming months I think thou, so that should be good. I just have these weird scenarios going through my head – about to snatch a vehicle out of a bog and the Tri rips off the frontend of the other vehicle, do I need to have to upgrade my 3rd party insurance or do I just refuse to recover any other vehicles! Do I have concerns? "yes", can the drive-train/transmission handle this much torque. I have no doubt this has 150+kw and 500+ torque. Do I have concerns that I may not sell my (THE OTHER BRAND) Chip on eBay for a good price? "No", unless they read this website, then I am cactus! Do I have concerns that other Tritons will be as powerful as mine? "No". Because mine is a RED One and it just ain't possible. Bloody hell, I have just thought that I am going to have to save money for new tyres soon, frig no. Whether I exaggerate or not or if your Tri does get the gains that I got, who knows. All I know is what I have said above and felt through my own Dyno Bum analysis, I am Excited. Well done Chip Tuning. Cya,
Daryn
Race Bike
Chip and Re-Map
Commendations
Thanks mate,
I have to say commendations to you also, that tune on my ute, wow!
Ok I haven't managed to get it to do the crackle pop at the limit but the extra torque is fantastic. The throttle response coupled with the extra torque make it a far more enjoyable drive, simple things like taking advantage of that shortish left lane to get past someone dawdling along, now so easy. Previously I would put my foot down and count to three before I had a surge from the engine, during that pause I was ensuring I was in the correct gear or I had no chance. Now, plant your foot and only bother about gear selection if you were previously in 5th or 6th.
The fuel economy however has really got me stunned, now I haven't done enough Kms yet to really have it worked out but the car's computer has a little read out on the dash telling me how many km's left in the tank. That has never read higher than 704km. After I topped up a week ago it read 780km, I drove to peakhurst, returned to connells point, drove home to smithfield and then noticed that I had used 1/8th of a tank and the read out still told me I had 750km left in the tank. I am down to half a tank now and it is still telling me that I have 450km left in the tank. Based on that I could potentially get an additional 200km per tank. Now I am just getting around town and am not driving it hard, but it's a ute not a race car so I don't drive it like a race car.
But have to say I am impressed!
David Calgano
Ute
Chip Tuning
Hi Spec Scv on 2007 Nissan Navara D40, Good morning Chip Tuning, just wanted to let you know that I managed to fit your Hi Spec Scv to my 2007 Nissan Navara D40 Auto after phone discussions with you earlier this week. All has gone very well, the car now starts first time every time and idles smoothly. When I have managed to get it up and running in the past it would drive fine but at idle the rpm would fluctuate as if it was hunting for fuel. Many thanks am very pleased with the result and will pass this info on to anyone who is having similar problems with their common rail diesel.Regards
Graeme
2007 Nissan Navara D40
Hi Spec SCV
Recommending you to everyone I know
Anton with the Vito 120 CDI V6, Thanks heaps for your help. I did the tune with TuneGate on the Vito, everything went great. Just thought I would show you the pictures of how easy it was to modify the DPF and remove the element inside. This way you will be able to show this to future customers. The Power/EGR off/DPF off tune you supplied has made the car unbelievable to drive> It has way better response, better torque and crazy fuel economy. I have attached a picture of the fuel economy display. I couldnt be more pleased with the service you provided and will be recommending you to everyone I know. Thanks again.,
Anton
Vito 120 CDI V6
Power/EGR off/DPF off tune
Its frickn awesome
VW T5 Transporter Remap, Hi Chip Tuning, Its frickn awesome, thank you buddy, I'm loving it. Brad M Sydney
Brad M Sydney
VW T5 Transporter
Remap
I recommend your products to everyone
I live in Darwin and had an Egr off module sent up which was still in it's trial stages for an RG Colorado. Through a little bit of patience and some excellent communication with Shallum and Ken, we got there with great results. My fuel economy is a little better and power also feels better. Thanks guys. I recommend your products to everyone
Brendan D
Colorado
Egr off
Reborn Captiva
As a result of the remap, the Captiva is running beautifully. Just on 40,000kms now and I've been running up big uber shifts in it without issue, sometimes these shifts go 12hrs. Running 10,000 kms servicing with Dexos2 full synth oil don't worry my mechanic is a champ.
Fuel economy is now about 1-1.5l (per 100kms) better than before. I was seeing mid11's to low 12's now I get high 9's to mid 10's. Superb!
That's a conservative saving of around $400 per annum purely in fuel expenses. Plus the fact I won't be having major parts replacement in the relevant areas later on as well… The engine continues to run cool, I rarely hear the fans stay on after engine off.
Driveability is much better. I've learned to enjoy it's torque curve and with the responsiveness long driving shifts are more enjoyable. It's really hard not to speed!
Also, the Subaru Outback you did is also fanstastic … Did you guys swap the engine out? I had a peek under the bonnet it looks the same but feels very different. Well done.  🙂
So … at the end, as a result of the remap, the Captiva is running beautifully as mentioned.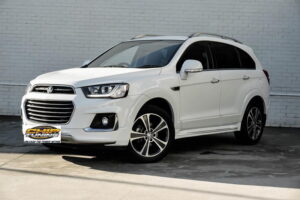 Andrew
2017 Captiva 2.2L
Remapped for better drivability and better fuel economy
TUNED 2017 TRIUMPH STREET TRIPLE RS 765
Hey Robert,
The ride home was great, and I was at Luddenham for a track day on Saturday where it performed brilliantly. Overall the bike just feels more eager and happier at all RPM, quick shifts feel better at all speeds and when cold the bike didn't feel like it was as likely to bog down or even stall. Have noticed a few more pops and crackles, exhaust sound seems to match the extra power you feel, and even a bit more intake noise from the front end.
Overall it has made more of a difference to how it feels than even the dyno sheet gains (which are impressive already) would have me expect, and made sure I let another rider I met on a Street Triple 765 know about both yourselves and Hilltop!
I have a couple of questions:
Is it completely safe to have the dealer apply any software updates that Triumph offer when getting the bike serviced? There's no chance of the tune being affected, overwritten or deleted entirely?
Cheers,
Angus
"YES, IT IS COMPLETELY SAFE.  DEALER CANNOT OVERWRITE OR DELETE THE TUNE UNLESS THEY SWAP THE ECU"  
Angus N Sydney
2017 TRIUMPH STREET TRIPLE RS 765
CHIP TUNING TUNED 2017 TRIUMPH STREET TRIPLE RS 765 MOTORBIKE WITH GREAT RESULTS
2017 Mazda CX5 2.2L Engine Remapping
Rob, I am not sure if there is some learning in software in the vehicle, as I hear of such things.  Gear shifts were a little rough to begin with but they have smoothed out.  Fuel consumption has improved considerably.  When we first got the car with standard tune around town we sat at 8.6L per 100.  During various tunes, not in regen, we were up to 9.6.  I reset the system with each tune to check.  With your new tuning, tt is now sitting on 8.2L per 100.  That is better than ever.
We retire next year and the car will be with us long term.  While I have spent quite a bit to get to this point, my peace comes from knowing it will still be less than having to clean the intake system at some point having fouled from the EGR.
All the best for the holiday, Christmas and new year.
Kind Regards
Steve.
Steve H
2017 Mazda CX5 2.2L
Remapping for more power and better fuel economy
2016 MQ TRITON 2.4L ROCKET SHIP
Hey Rob,
First 200 klms only used 1 quarter of a tank, and that's with me enjoying the power. That's 800 minimum klms per tank. I have never got near that many klms.
The 3 inch exhaust goes on Wednesday. I went for an Aust made Berklee Stainless Berserker Kit.   Not polished, don't want to attract people.   The car is a rocket mate. God Bless Brother.
Glenn Pascoe.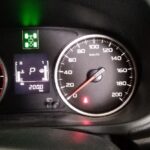 Glenn P
2016 MQ TRITON 2.4L
Tuned for more power and torque and better fuel consumption
2009 VN 1700 Kawasaki Voyager Super Tune
Well I finally got a chance to give the bike a run after your tune, and like you said Rob it smoothed out the further I rode it. I rode 248KLMS to my place on the south coast with a bike that ran so differently I was quite shocked . It still had a little decel pop but it  disappeared  on the run home on Sunday evening.
Mid range was great and pulled in all gears including 6th (overdrive ) The throttle lag is minimal now, and the power is up from when the bike was stock and it no longer hesitates when decelerating and then accelerating in lower speed areas. The issue I was having before the chip tune was the fueling on the aftermarket Cobra black EFI, I just could not get it right.
This tune has made a world of difference to the old girl.
Fuel stats
– Stock bike full tank Northmead to Albion park rail = 138klms 10.3lt used
– Modified Cobra pipes, Kuriakin ally cat breather = 138klms 9.4lt used
– added Cobra Power Pro black, plenty of power farted and coughed = 138klms 8.7lts used
– ripped out the powerpro put in the CHIP TUNE = 138klms 7.37lts used and more power.
I can now do the trip down south 248klms in one go without stopping and it uses 14.27lts filling up 7klms from home, that is awesome. I highly recommend this upgrade to anyone with a Kawasaki VN1700 V twin motor. Now I can enjoy the ride and the sound of a smooth running V Twin.
Forgot to mention the bike seems a little cooler at 1/3 temp on gauge when cruising at 120km/h in 5th and 6th gear.
Thanks Rob
Cheers
Steve Hail
Steve Hail
2009 VN 1700 Kawasaki Voyager
Tuned for more power and torque and better fuel consumption
Great After Sales Support
Hi Guys, a few years ago now I had some tuning work done to the Alfa and it has been perfect ever since. Recently I had an unrelated issue with the car that required it to be towed to the Dealers (well it is an Alfa) and I needed some advice as to weather this fault could effect the work that you carried out.
A phone call to yourselves resulted in you calling me back within the hour and talking through all the possible scenario's. The Alfa is now fixed and back on the road with no issues (for now anyway).
Thank you once again for your amazing support.
Cheers,
Chris.
Christopher Johnson
Alfa Romeo 159
DPF. EGR
TUNING 2020 CAN AM SPYDER RT – Great job guys
Re TUNING ON 2020 CAN AM SPYDER RT LTD
Great job guys.  Now very smooth pickup and great torque improvement in bottom end.  Pulls like a train all through the rev range and even improved fuel economy.
I liked it before, I love it now.
Thanks again
Laurie and Judy Walter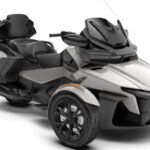 Laurie and Judy Walter
2020 CAN AM SPYDER RT
TUNING 2020 CAN AM SPYDER RT
IF YOU HAVE ANY QUESTIONS, PLEASE FEEL FREE TO
CONTACT US:

2 YEAR WARRANTY
On all our work

ECU Specialists
Australia's leading tuning team

More Power
Unleash more tourque

Be Greener
Make your car more eco